SHW Offroad released the Ultralite Series Drawer System in 2022 and the Ultralite Series has been a major disruptor in the marketplace since its inception. True to SHW Offroad philosophy the Ultralite Series is custom-fit, CNC Cut, and hand assembled in Kentucky. Here are just a few of the reasons why the Ultralite Series is at the front of the Overland Drawer System pack. 
Weight
The Ultralite Series is the lightest drawer system available, by far. A JLU drawer system weighs just 40 lbs, a 80 Series drawer system weighs just 80 lbs. Most drawer systems available for full size SUV's weight at least 170 lbs, which is often more than the weight of the contents of the drawers. Payload is precious, and should not be wasted on ultra heavy drawer systems. Saving weight improves the handling and dependability of a vehicle, both on and off road.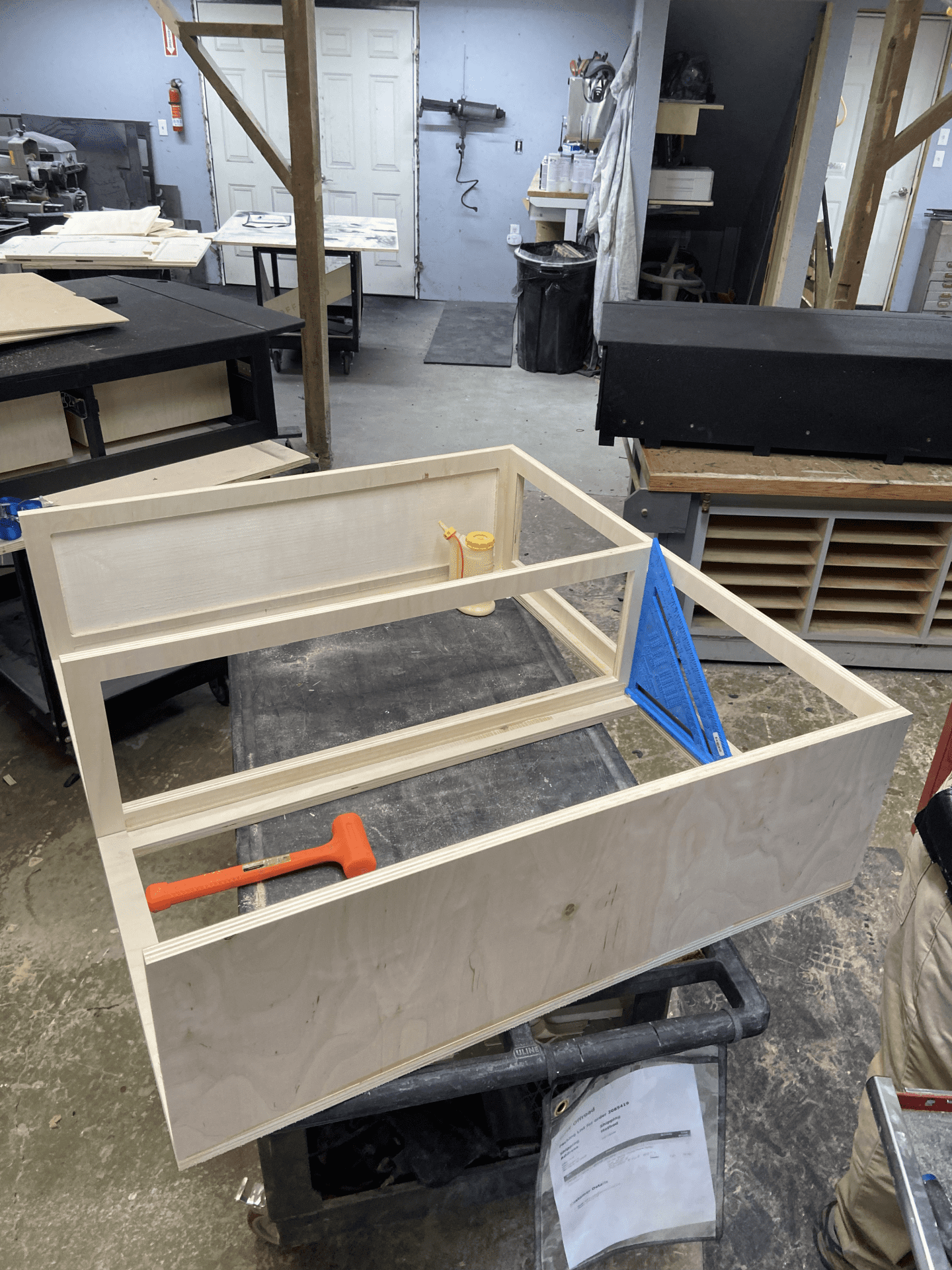 Volume
The Ultralite Series uses UHMW sliders in place of traditional ball bearing sliding mechanisms. The UHMW system allows the drawers to be wider, which provides considerably more volume. Ultralite Series drawer systems hold up to 40% more gear compared to competitors' offerings. SHW Offroad's custom design philosophy is also a big part of the equation when it comes to drawer system efficiency. SHW Drawer Systems are designed based off of a 3D model of the vehicle that the drawers are going in.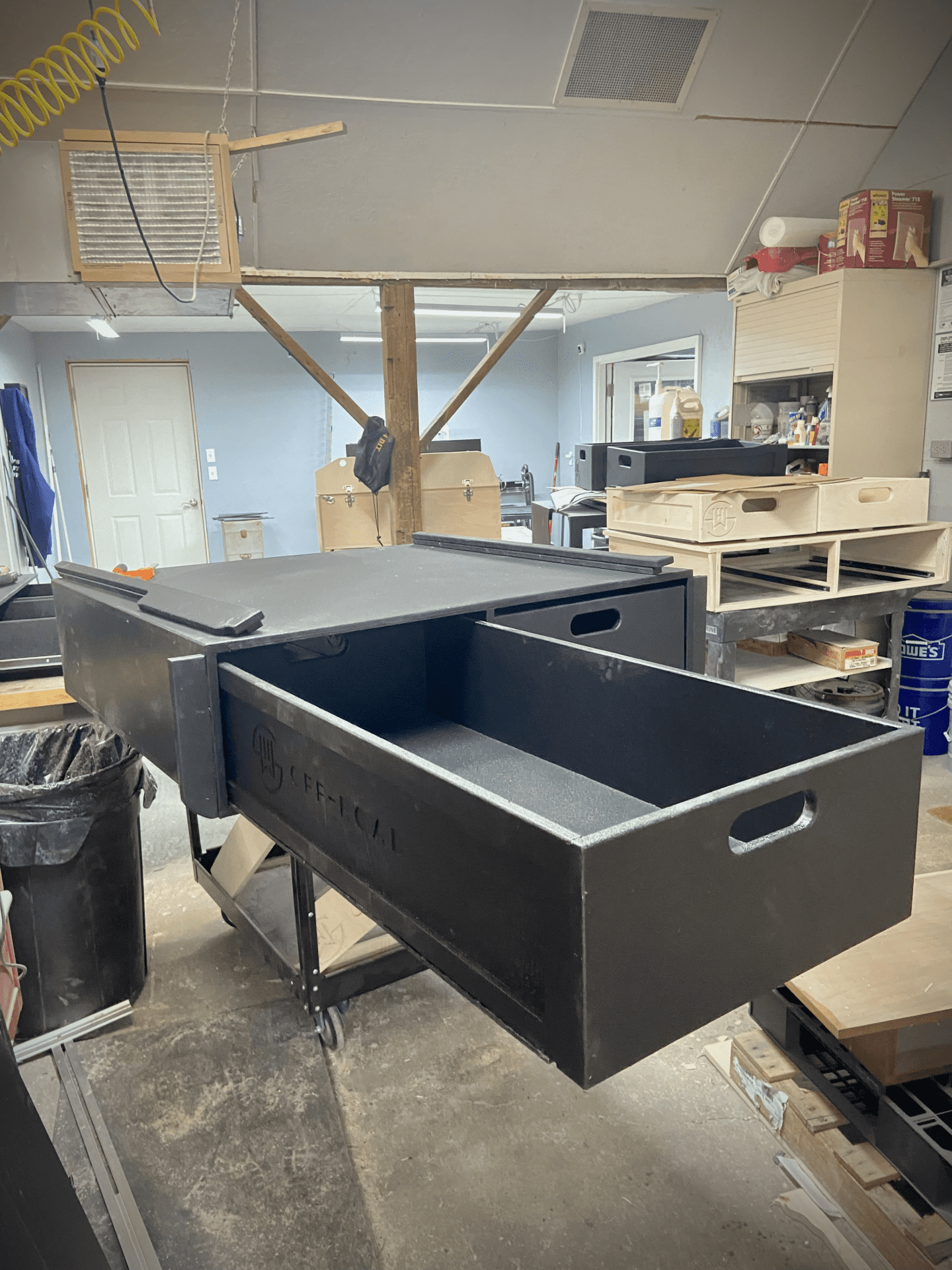 Ease of Use
A little known fact to many, the Ultralite Series drawers also act as a tote. Thanks to the UHMW sliders the drawers are not tied to the drawer system chassis. Because of this the drawers can be completely removed from the vehicle in seconds. This makes load-n and load-out an effortless task while providing full access to the contents of the drawer.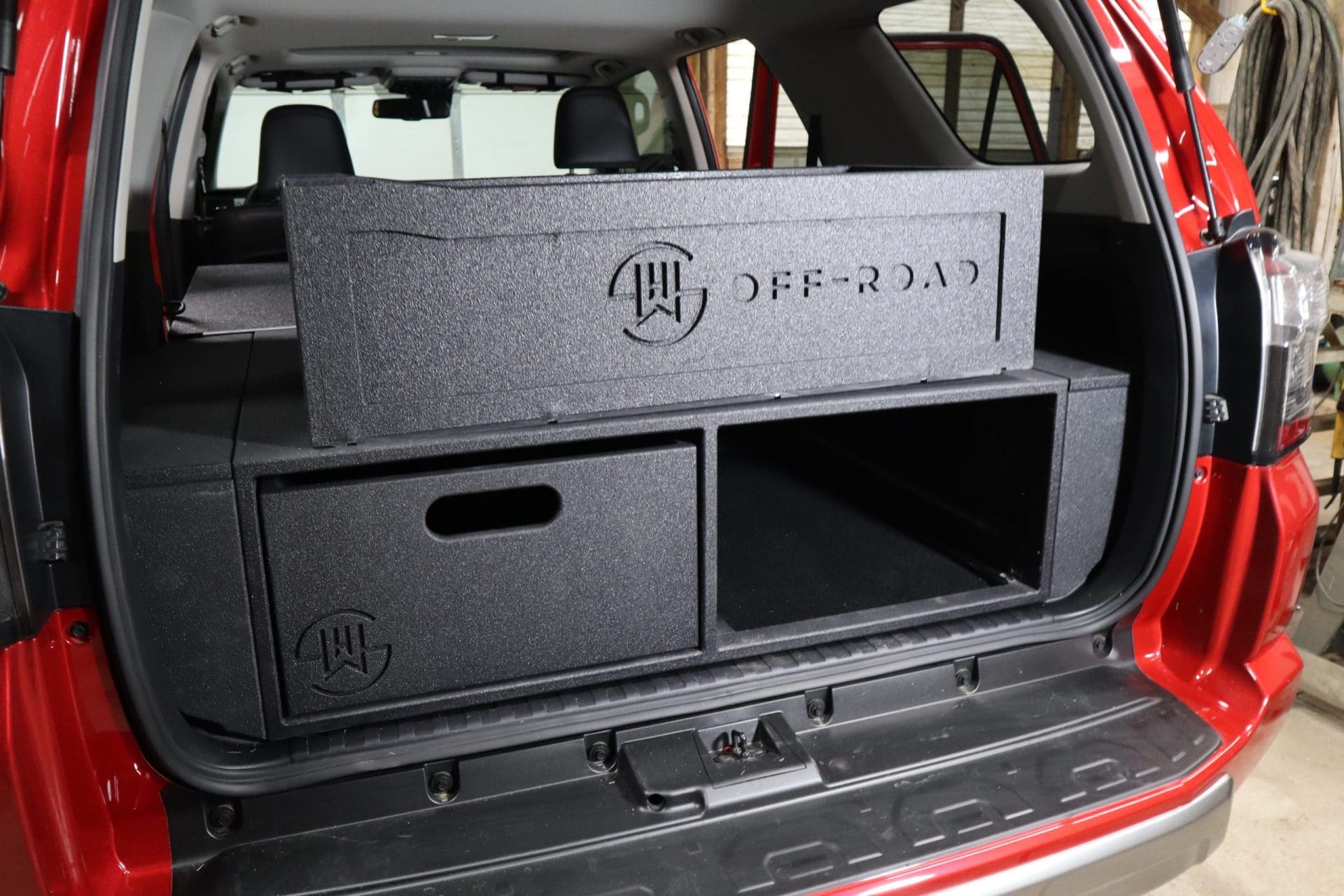 Ecosystem
The Ultralite Series is a standalone product designed to be used in a full ecosystem of solutions. From an SHW Offroad sleep system to a tilting fridge slide, the Ultralite Series serves as the core to a full vehicle cargo management system. The Ultralite Series can also be outfitted with accessories like Kaizen Foam inserts and top deck mats.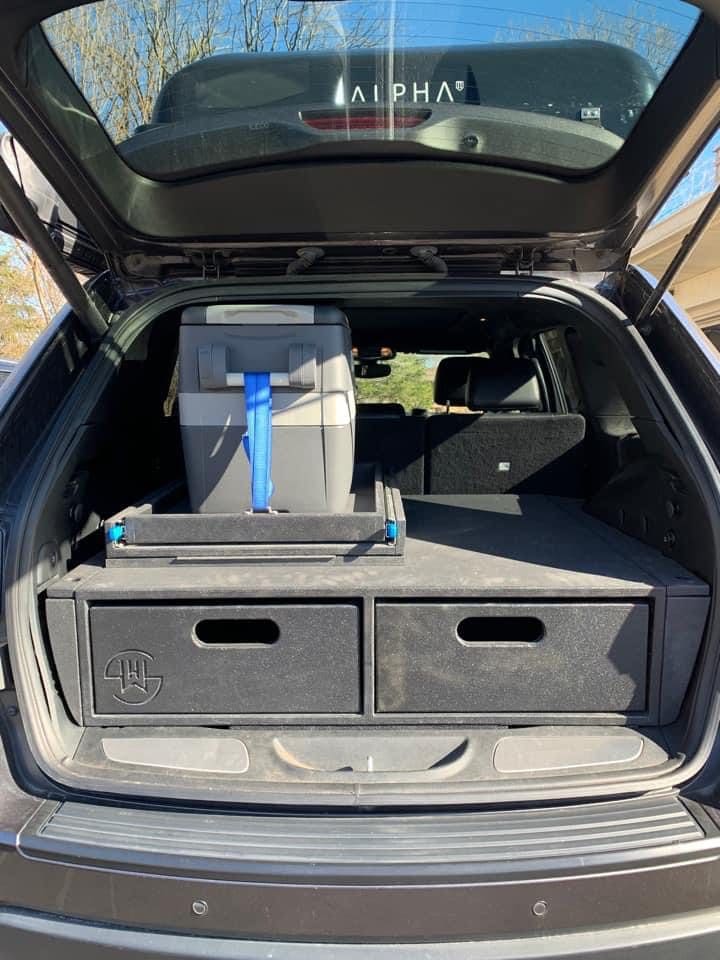 Cost
SHW Offroad is proud to bring an affordable drawer system handmade in Kentucky to the masses. SHW Offroad strives to meet off-road enthusiasts where they are with products full of functionality and value. The Ultralite Series is the most affordable drawer system crafted in the USA.
The Ultralite Series takes the cake in almost every feature category for vehicle drawer systems. Find your vehicle on the website today and reach out to the team with any questions!