The Ford Bronco is quickly gaining traction in the adventure vehicle segment. As a highly capable yet refined SUV, the Ford Bronco is arguably does a better job than other utility SUV's when it comes to the balancing act between on-road and off-road performance. 
Like a lot of small SUV's in this category, the Ford Bronco has a relatively limited cargo area with under 30" of total depth. To organize this cargo area SHW Offroad is proud to offer both the Ultralite Series and Expedition Series drawer system for the 4Door Ford Bronco.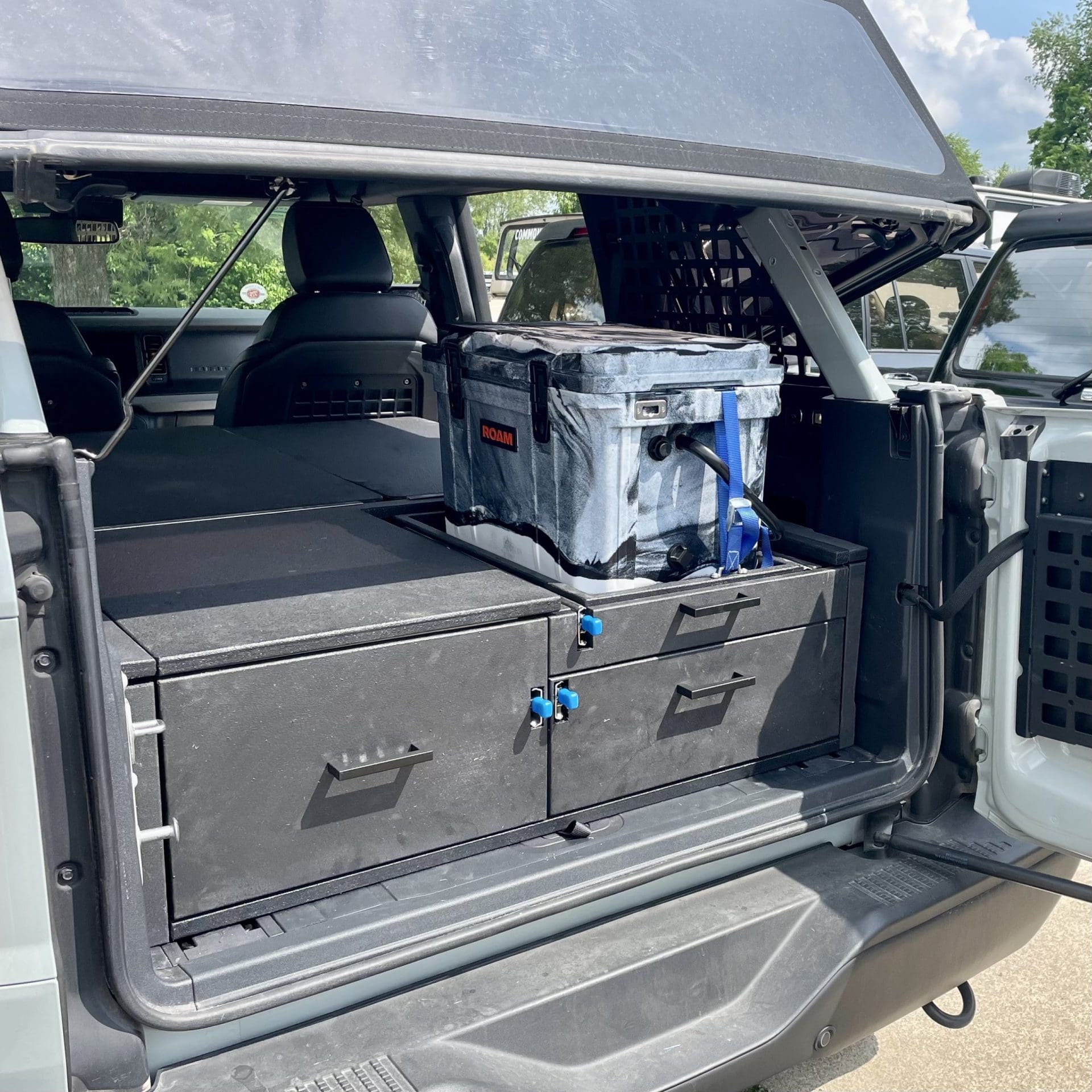 The Ford Bronco drawer system ties down to the factory tie down loops, offering a no-drill installation. The drawer system also features side wings like most SHW Offroad drawer systems. The lift off wings for the Bronco provide access to the spacious cubbies along the side of the SUV. The Bronco drawer system has a hollow bottom to access storage areas in the cargo floor.