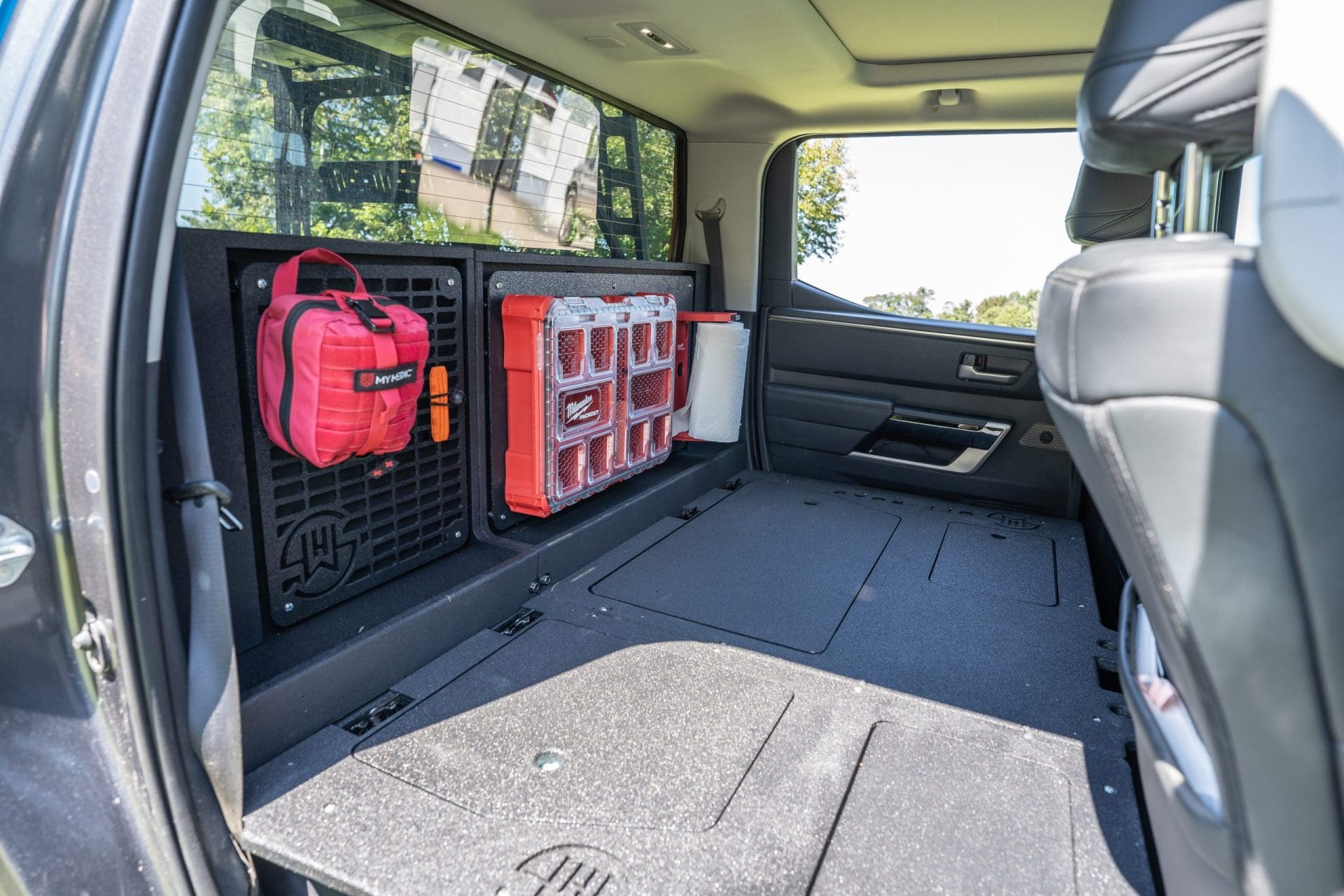 SHW Offroad's seat delete for the 3rd Gen Toyota Tundra is here, and you've never seen anything like it. 
Comprised of the same innovative Spanish Import plywood as SHW Offroad SUV drawer systems, the Tundra Seat delete is light, yet durable. The plywood allows for CNC machining to achieve factory-fit contours and a seamless installation. The seat delete is available in a 40% or 60% sections, replacing the small and large sections of the seat respectively. Each section can be run on its own or together to make a full seat delete. Each seat delete can be installed in less than an hour and requires no drilling. The OEM plastic storage bin is retained under the seat delete.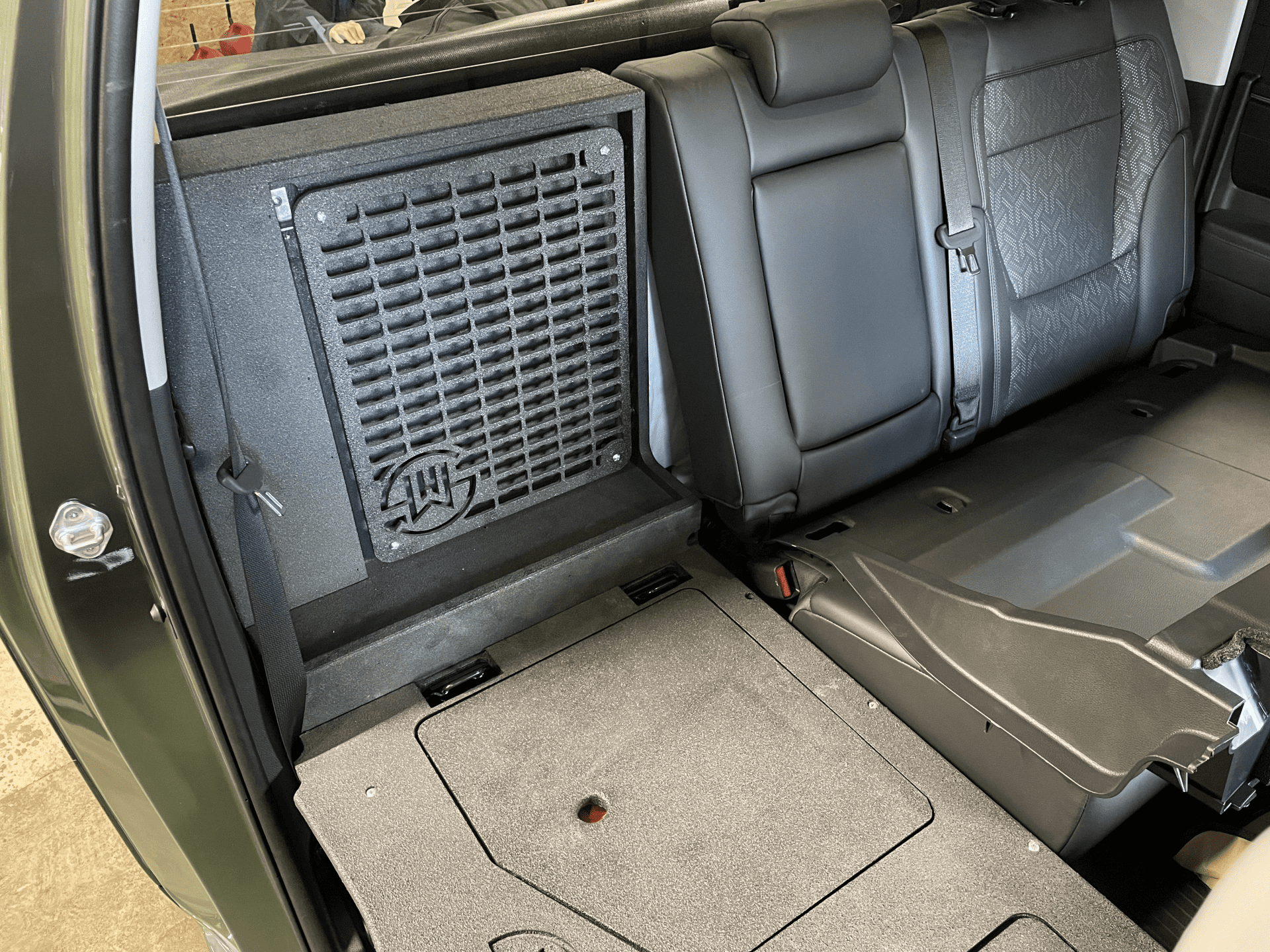 The Tundra seat delete is available for both the Double Cab and Crew Max cab sizes. The Double cab features one access panel for each seat section. The Crew Max features two access panels for each seat section, providing a total of four access panels with both seat delete sections. The access panels are easily lifted via a simple, yet effective, finger hole. The bedliner and weight of the panel ensure the system is rattle free while driving.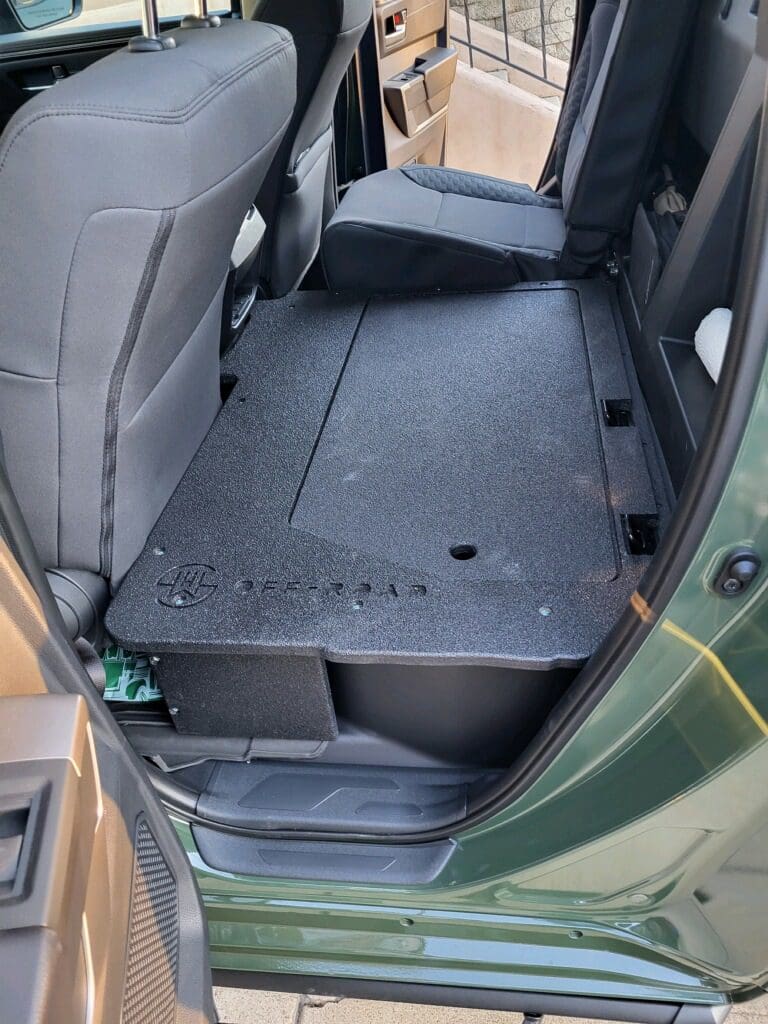 The replacement back wall system is what really sets SHW Offroad's seat delete apart from the rest. Using 3D scanning technology and CNC production, SHW is the first to offer a complete back wall replacement system equipped with MOLLE panels or Pack Out Mount panels. The replacement back wall must be used in conjunction with the seat delete. Back wall replacements can be used for just the 40% or 60% section of the seat, or as a complete replacement system. The back wall requires no drilling for installation and is bedlined using the same Polyurea formula as the seat delete.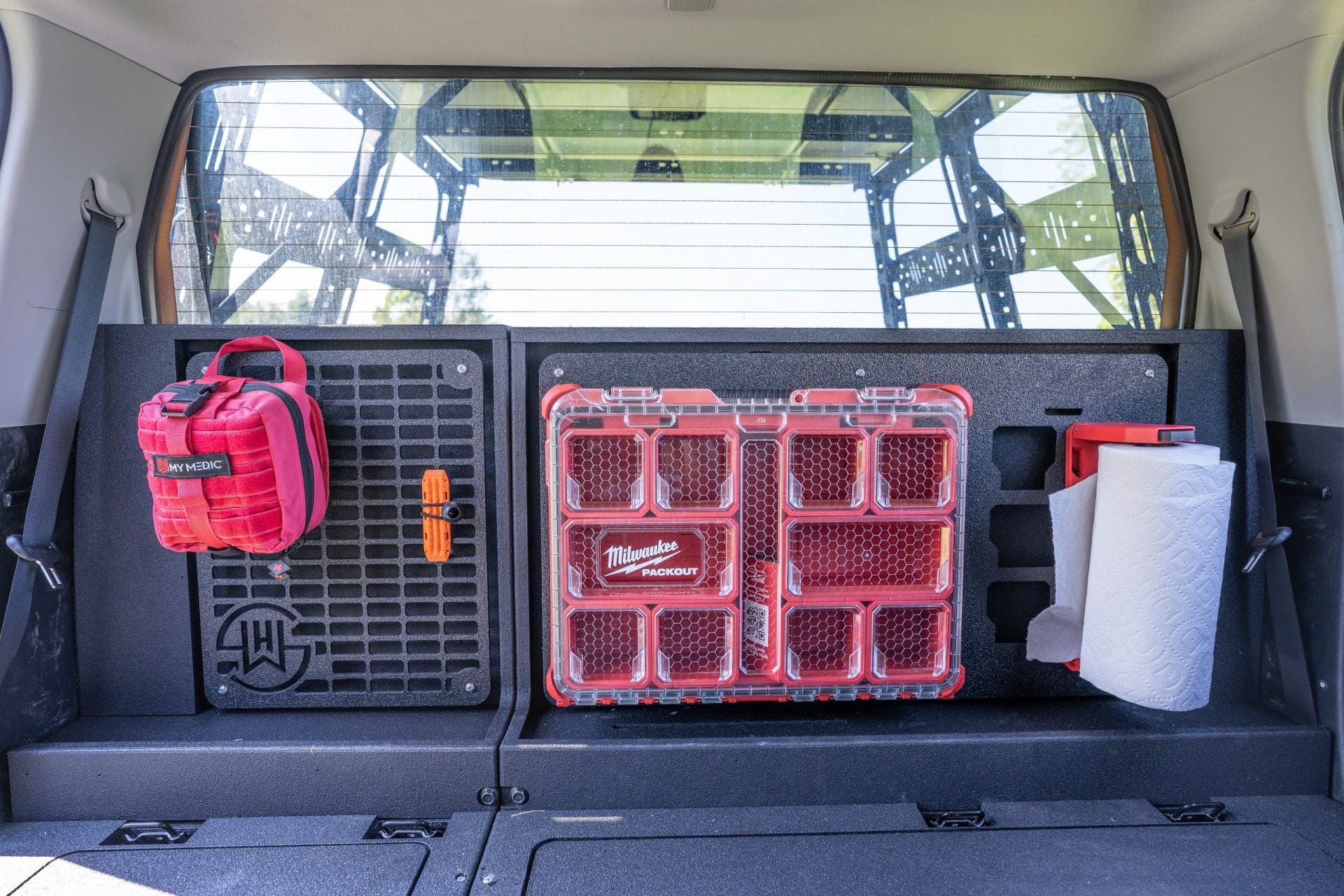 The SHW Offroad seat delete is perfect for anyone that often uses their cab to store items, but doesn't use their cab often for transporting passengers. A seat delete is perfect for dogs, contractor tools, field vets, outdoorsman, and many others. The replacement back wall is a great place for cable management, ropes, electrical systems, tools, and much more. Replacing a section of or the entire back seat greatly increases the utility of the truck cab, no more uneven surfaces to fight while loading the truck. The replacement back wall is a great addition to the seat delete to provide even more organization. 
The SHW seat delete will be coming to more vehicles soon, so be sure to subscribe to our newsletter to be notified when your vehicle is supported.