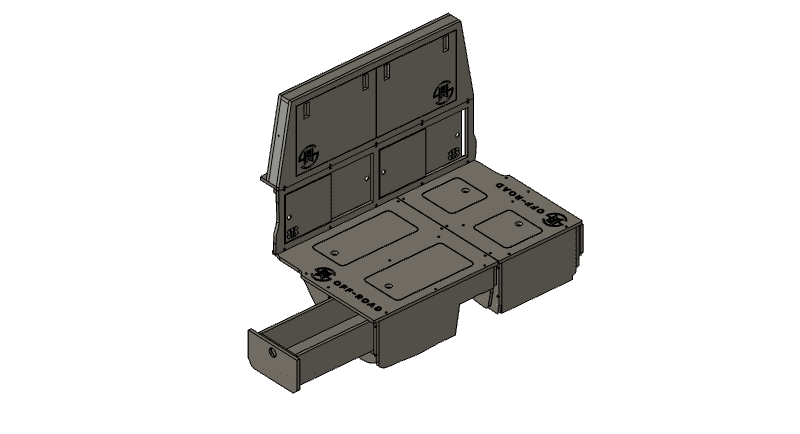 The SHW Offroad Gladiator Seat Delete is here, and it is packed with revolutionary features. More than a simple seat delete, SHW Offroad is offering a full seat replacement system featuring a 40% seat delete, 60% seat delete, middle access panel, and an upper cabinet. All these pieces come together to make the most innovative cab organization available for the Jeep Gladiator. 
The 40% and 60% seat delete are made from our famous Spanish-Import plywood, some of the lightest plywood in the world. The 40% and 60% seat deletes replace the smaller and larger sections of the rear seating area respectively. They both come coated in our Polyurea Berliner. The top deck features two access panels that open with a simple finger hole to reveal all the storage space underneath the delete. Optional on the seat deletes is a lower drawer, providing uninhibited storage access even with equipment covering the access panel. The drawer also creates a hidden space for storage underneath the drawer bottom, making it a great space to conceal items.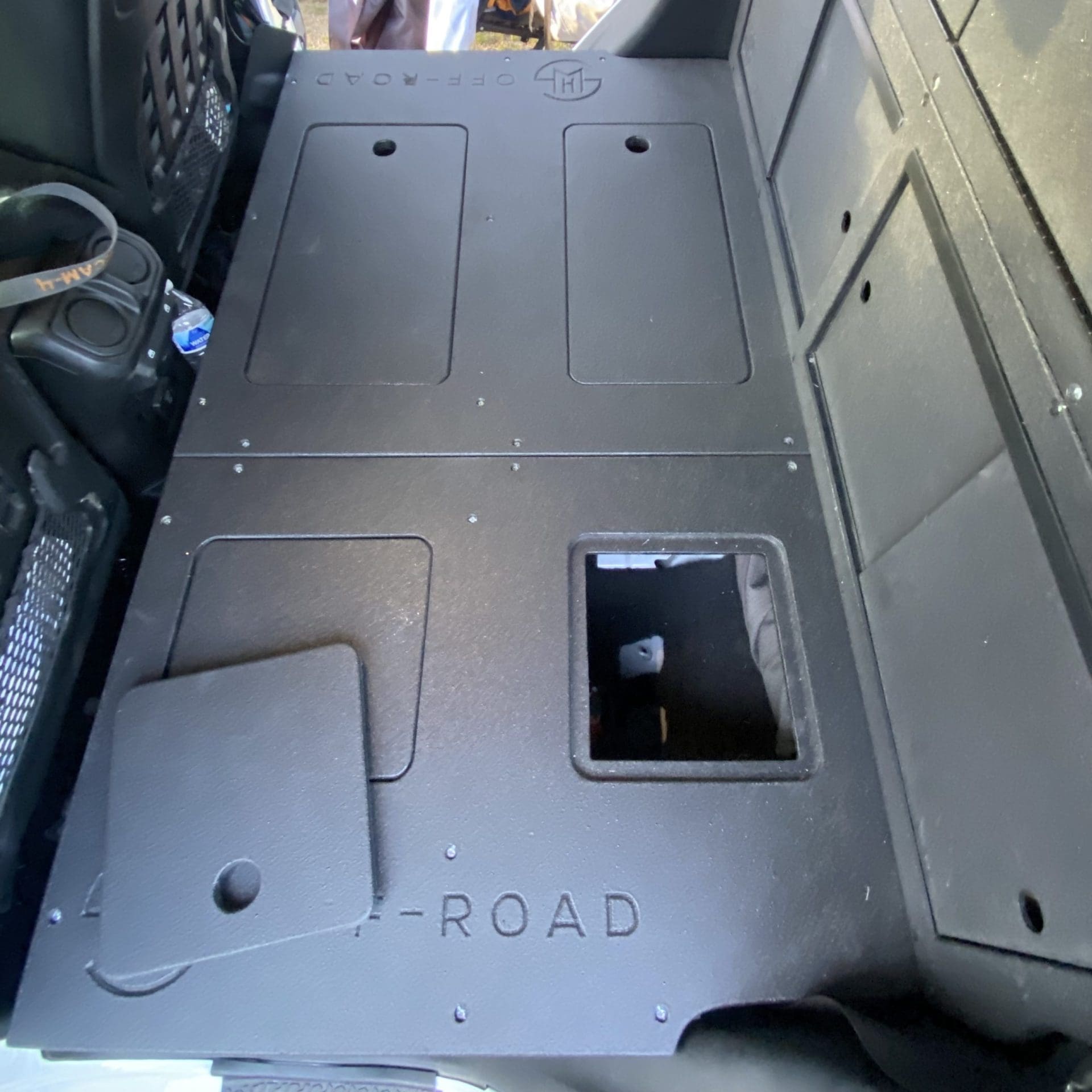 The middle panel of the system features access doors to utilize all of the functional stock cubby spaces in the Gladiator. The middle panel also serves as a partition to keep gear on the seat delete from falling into the cubbies. The middle panel requires both of the seat deletes as well as the upper cabinet to be installed.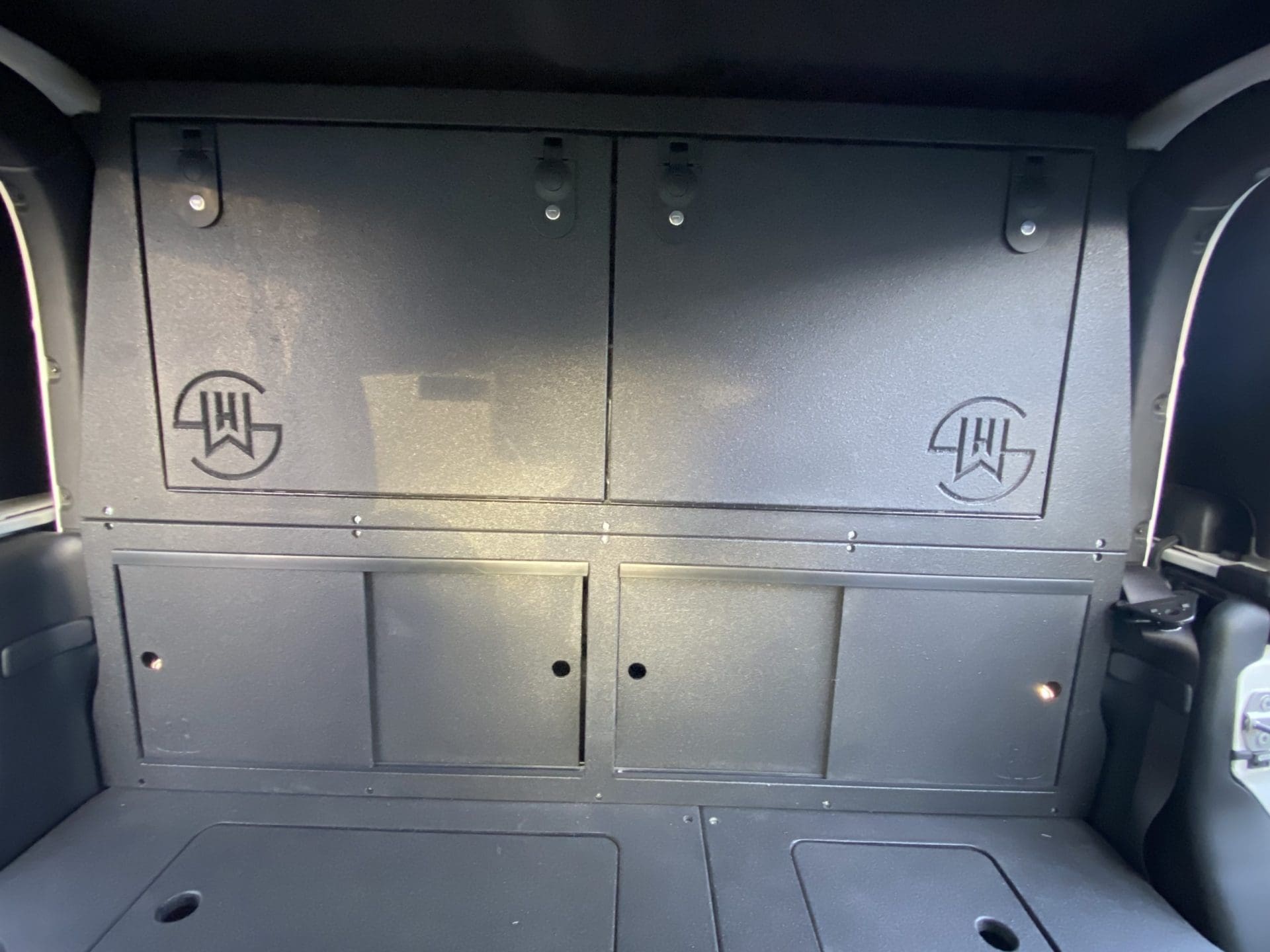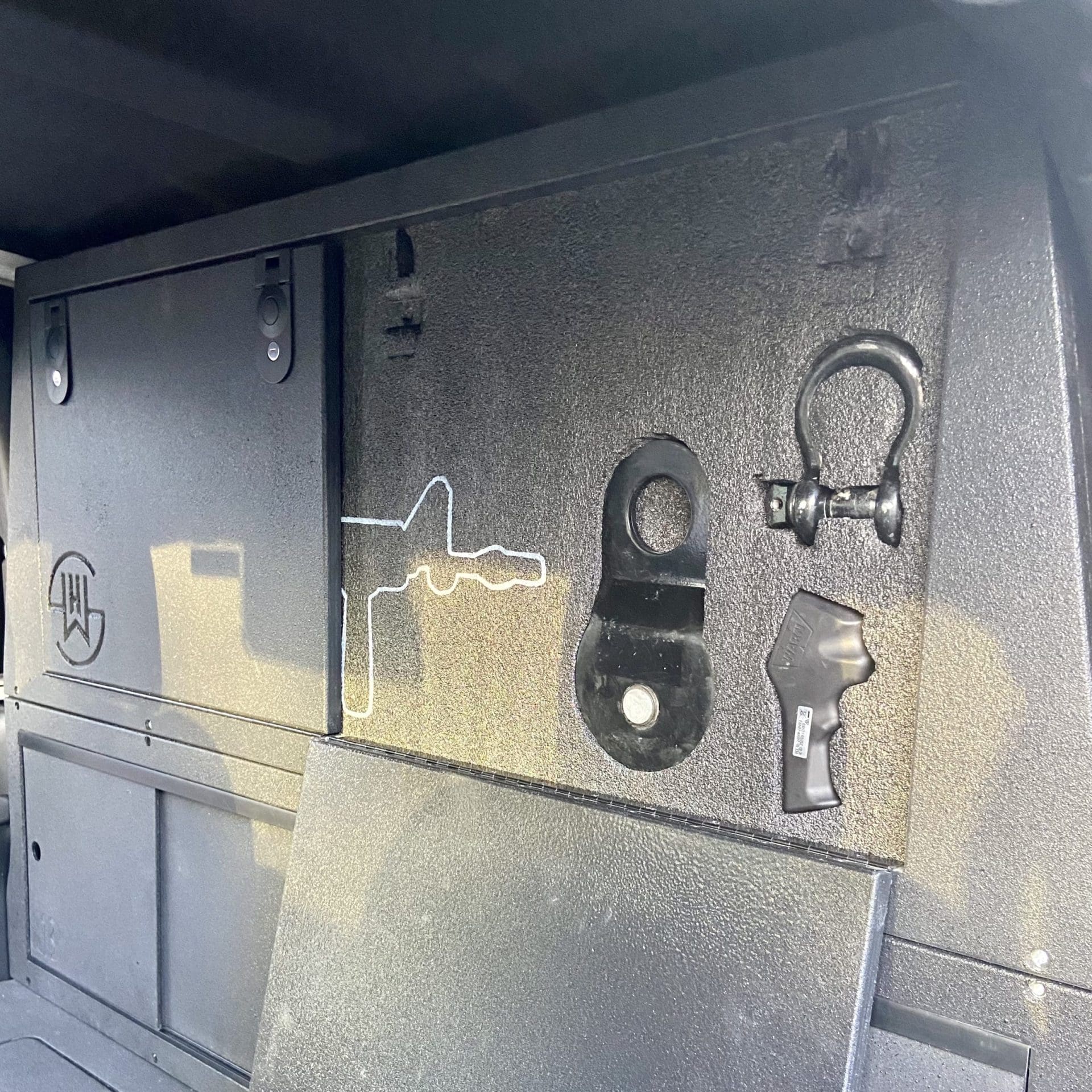 The MOLLE Panel options include a full MOLLE panel that spans the width of the cabinet. The cabinet has more depth than the Kaizen Foam variant to make room for more gear. The MOLLE Panel with the door mechanism is the same as the Kaizen Foam door mechanism, featuring a lock and compression latches.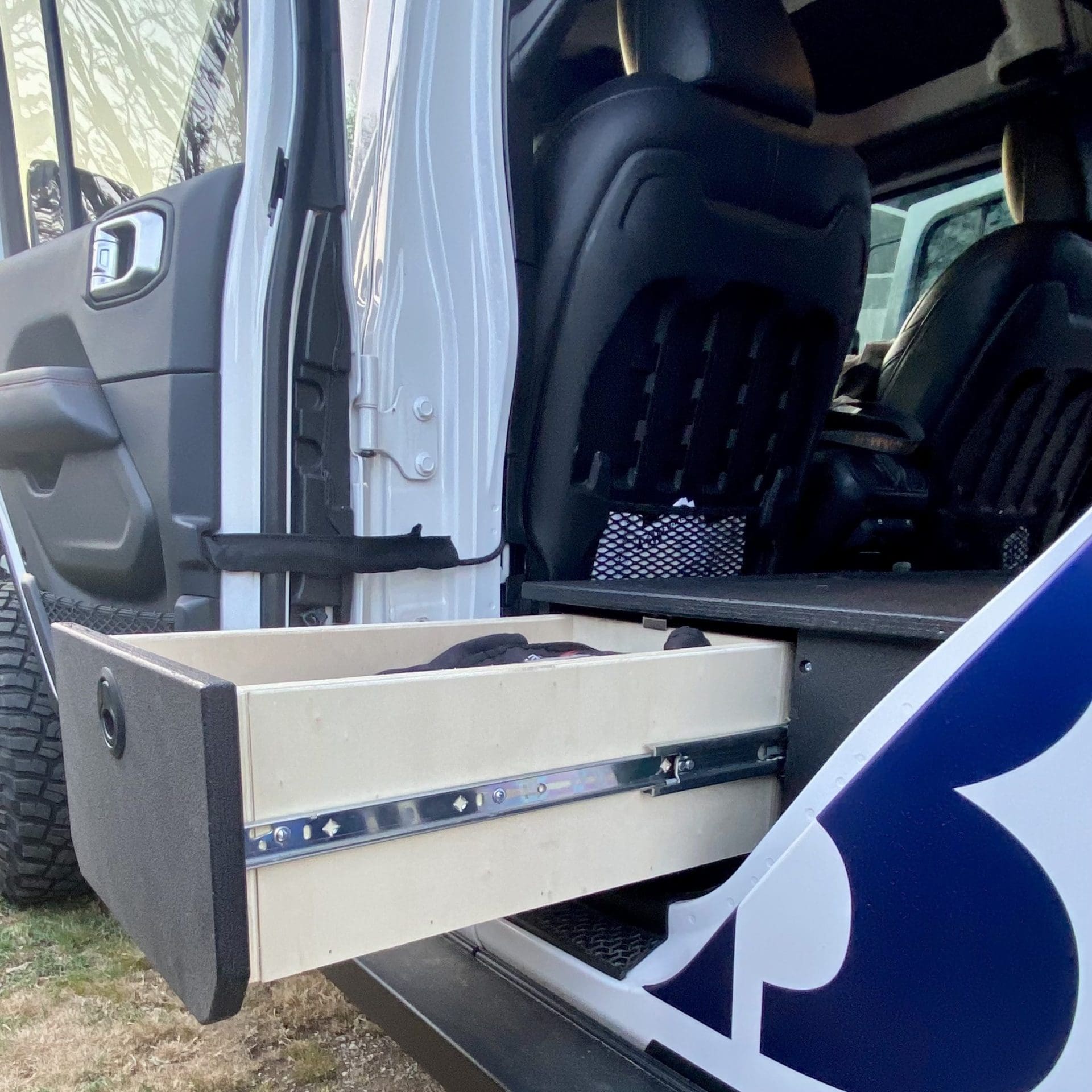 The SHW Offroad Jeep Gladiator Seat Delete is the first of its kind offering unmatched functionality in a seat delete. Like all SHW Offroad products the seat delete is proudly crafted by hand in Kentucky.