Overland Drawers have been a hot topic over the past several years. The purpose of these drawer systems is to streamline vehicle-based living and travel. SHW Offroad is excited to announce that these drawers are now available to the Jeep Gladiator in a half-bed variant. 
An extremely versatile and capable truck, Jeep Gladiators have exploded in popularity. With that popularity came an endless amount of accessories for the platform, but one thing has always been missing: a custom-fit, affordable half-bed drawer. Most Gladiators outfitted for long-distance travel run some sort of living system, topper, or kitchen system in the bed. The SHW Offroad Drawer is a perfect match for such a build.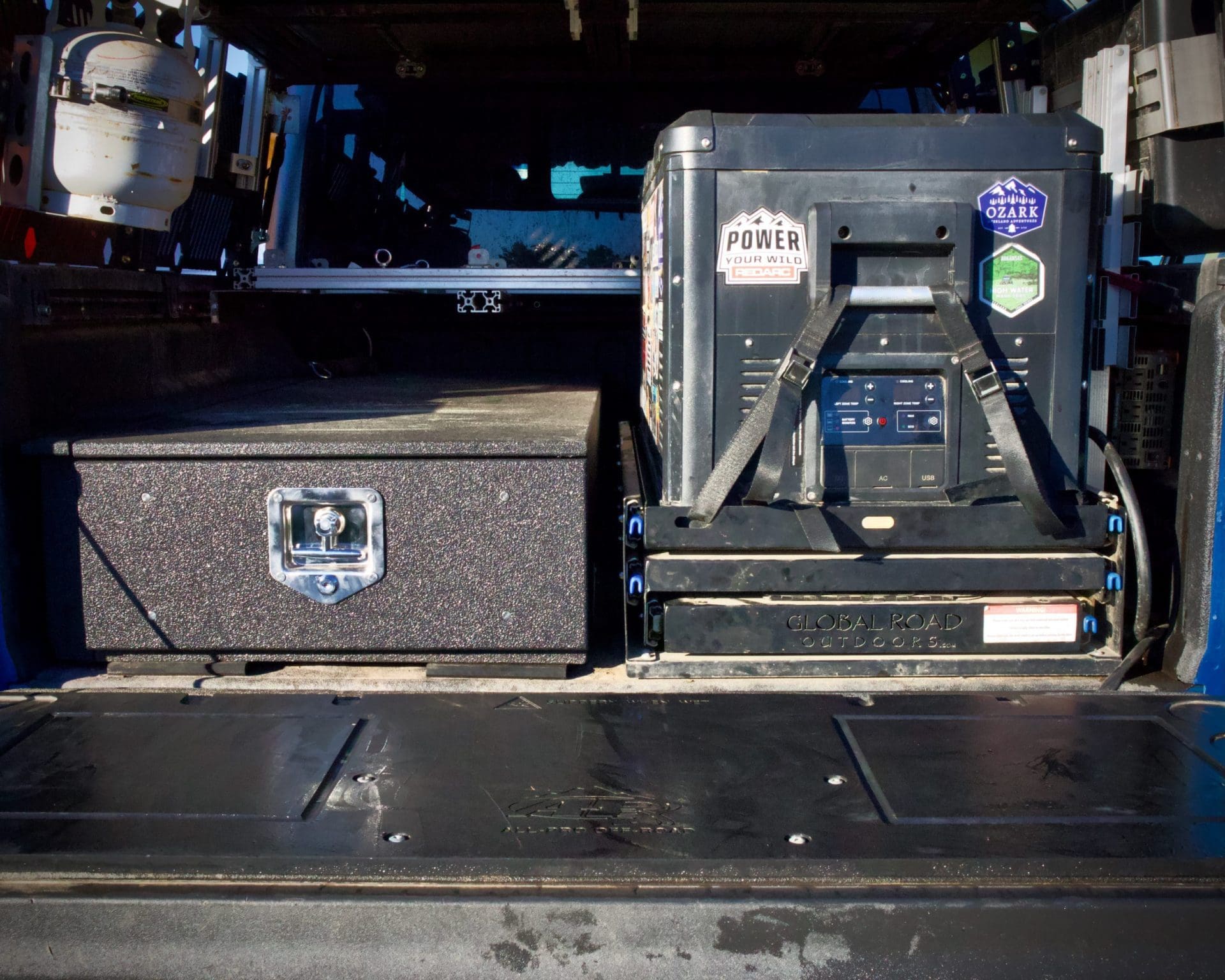 Made of the same fiberglass-based composite as full SHW drawer systems, the half drawer system only weighs about 100 lbs while offering 500 lbs-rated drawer slides capable of full extension. Like all SHW Offroad products, the Jeep Gladiator Half Bed System is designed in the most efficient way possible. The SHW Offroad 12" Tall Half Bed Drawer System has nearly as much volume as a full Decked system, and that doesn't even factor in the storage under the wing.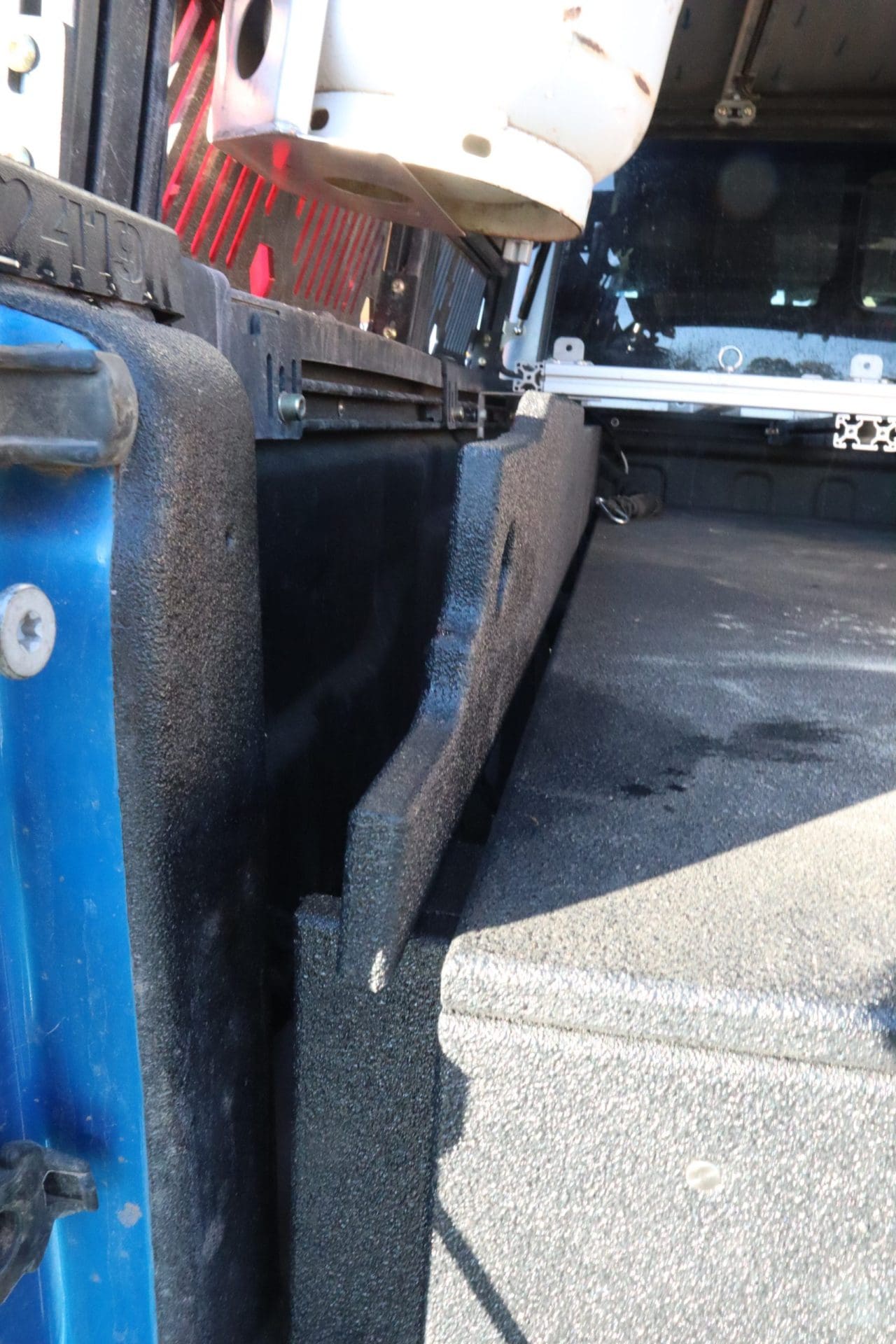 The SHW Offroad half-bed drawer system is made with many users in mind. Motorcyclists make a grand candidate for a half-bed drawer system. A dirt bike is easy to load in the truck with half of the bed free to use. Contractors also appreciate having half of a bed empty to haul material and sheet goods.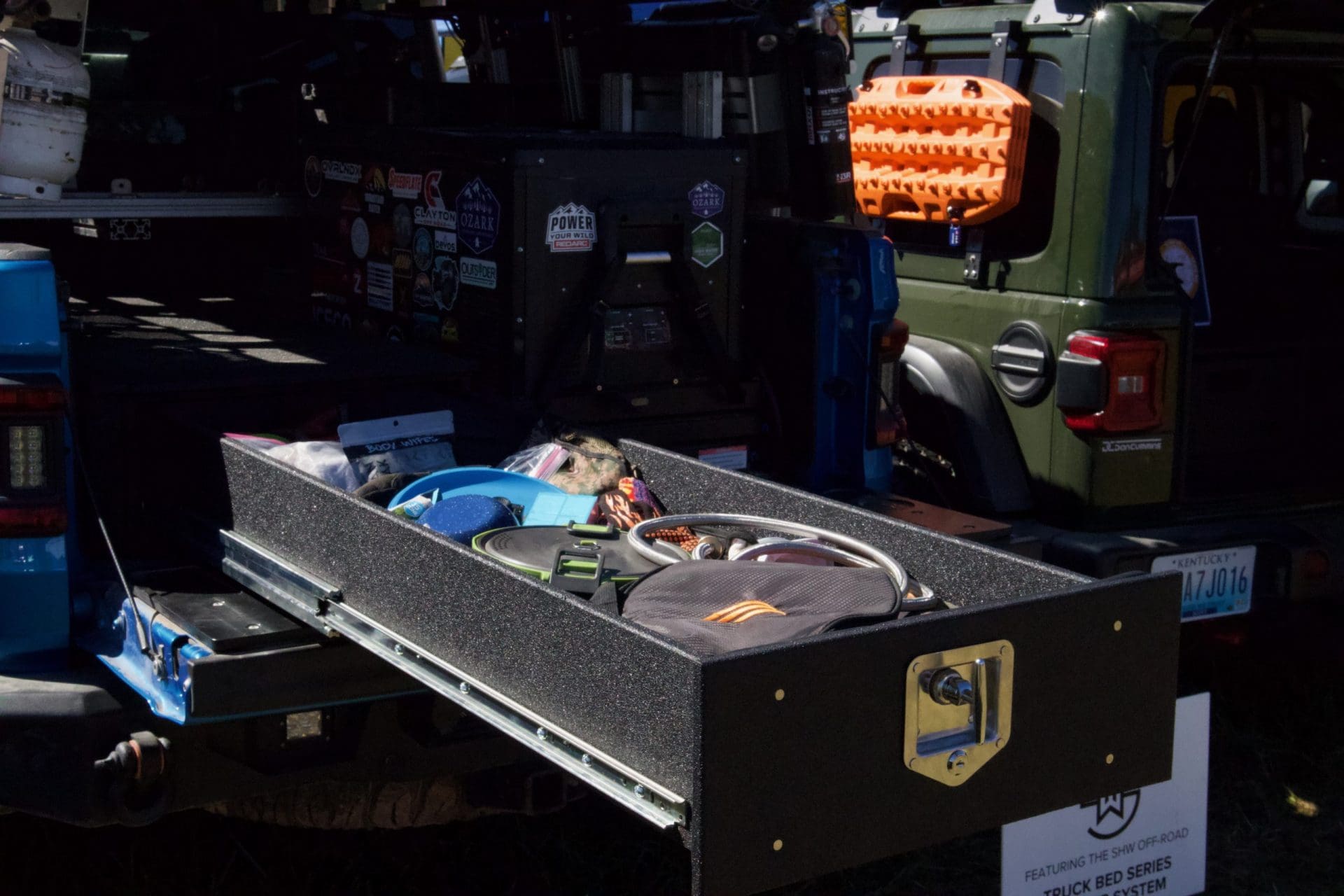 People who utilize popular truck bed campers like Go Fast Campers or AT Overland Campers also appreciate the step that a half-bed drawer system provides into the sleeping space. A half-bed drawer system does not impede with the approach into the truck bed nearly as much as a full drawer system.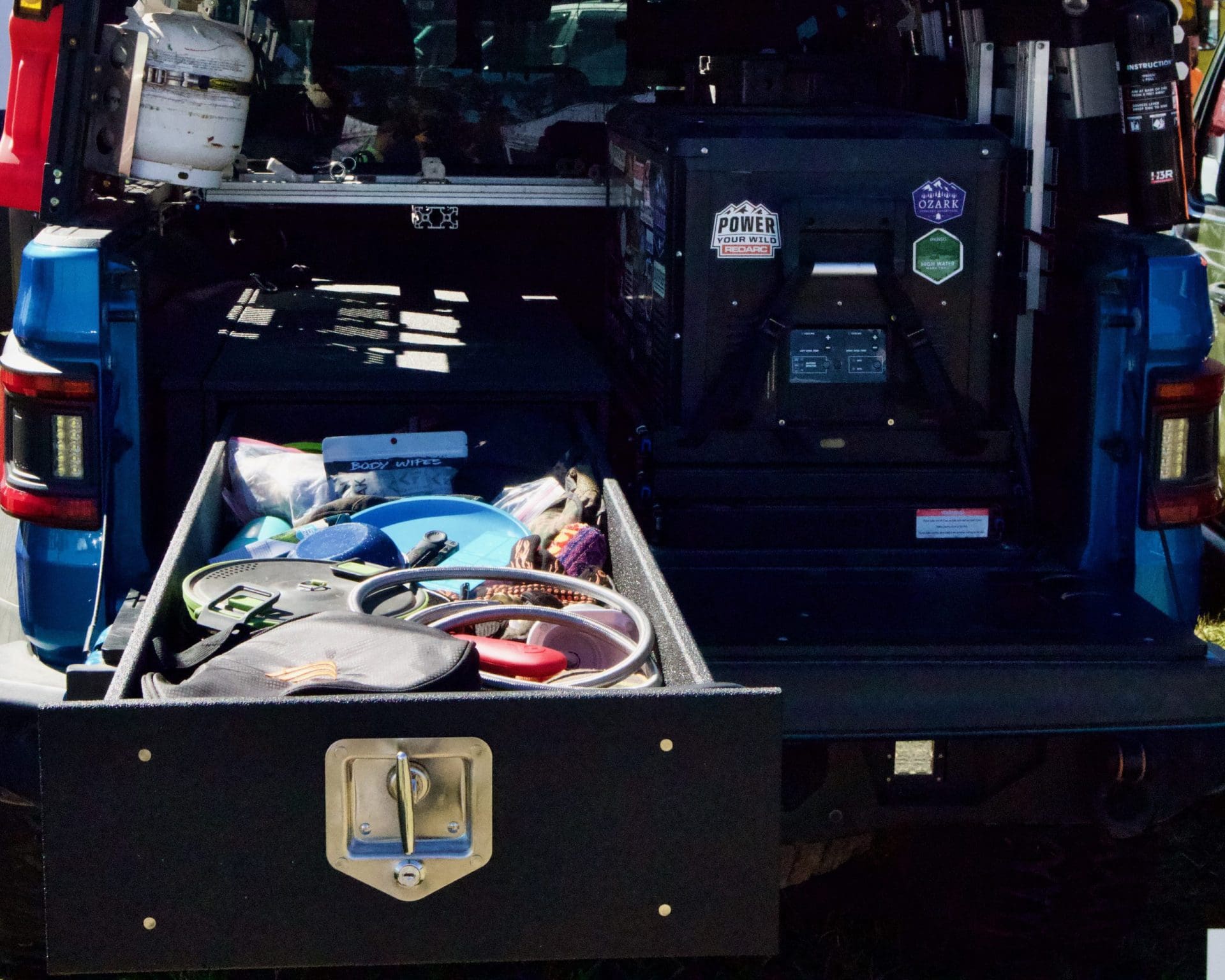 The applications for a half-bed drawer system are limitless! Review the website to find your truck, we support every truck on our roster with both a full and a half-bed drawer system. Reach out if you would like to see an SHW Offroad drawer system for your truck model!