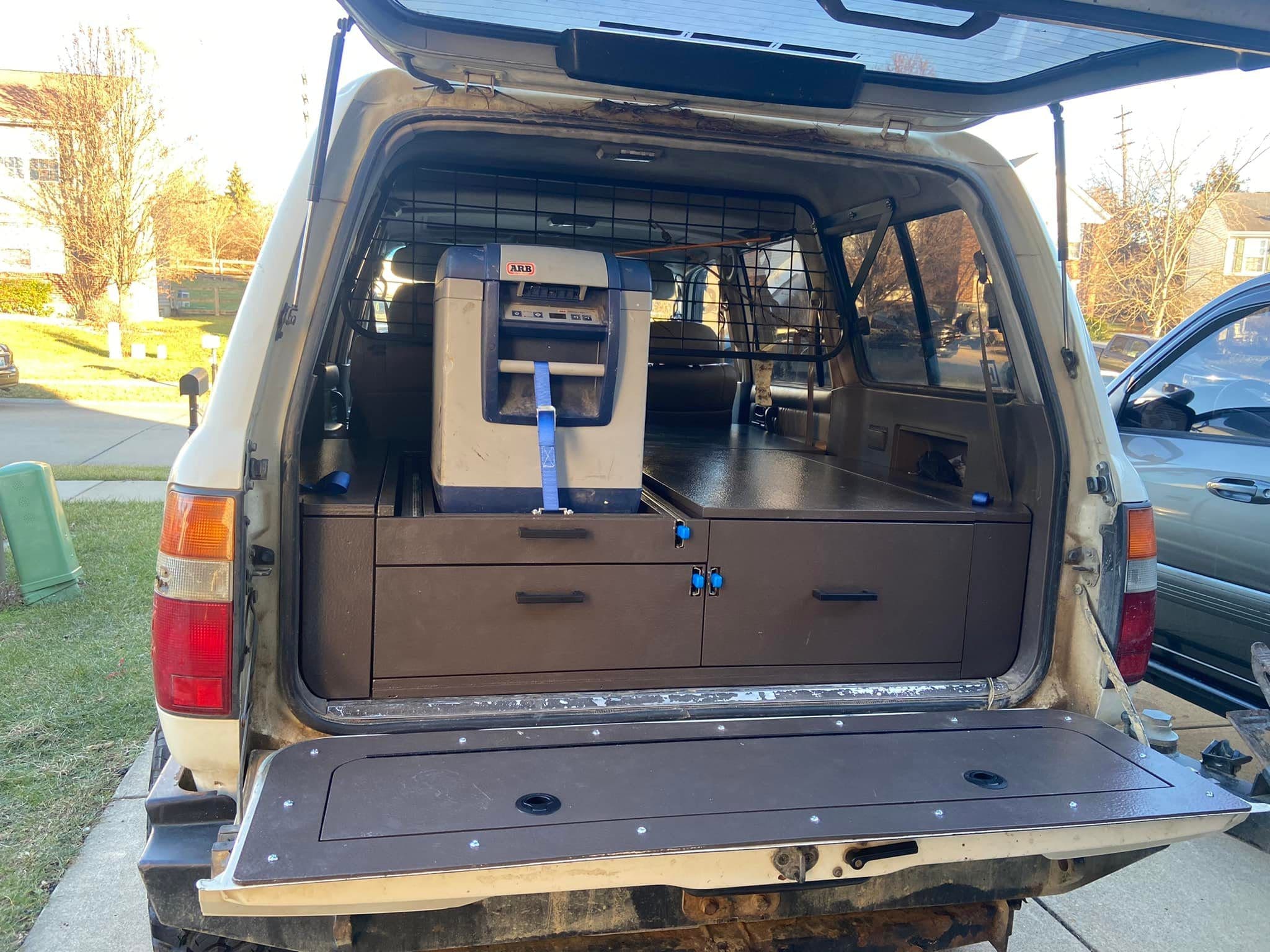 The 80 Series Land Cruiser has long been known for its balancing act between long-distance travel capability and off road prowess. As the last solid axle Land Cruiser in the US, the 80 Series is incredibly popular in the adventure travel community. 
With its solid front and rear axles, optional factory lockers, and coil spring suspension the 80 Series is incredibly capable off-road. We also appreciate the considerable payload and cargo capacity of the 80 Series, which is why it was one of the first few vehicles to be supported in our product line. 
The 80 Series Land Cruiser Expedition drawer system features an integrated tilting fridge slide like most of our other Expedition Series drawer systems. Along the side of the drawer system, you will find soft close wings that hug tight to the trim panels. The 3/4" plywood frame inspires confidence and quiet operation. Full extension lock-out drawer slides will put your gear within reach and keep it there.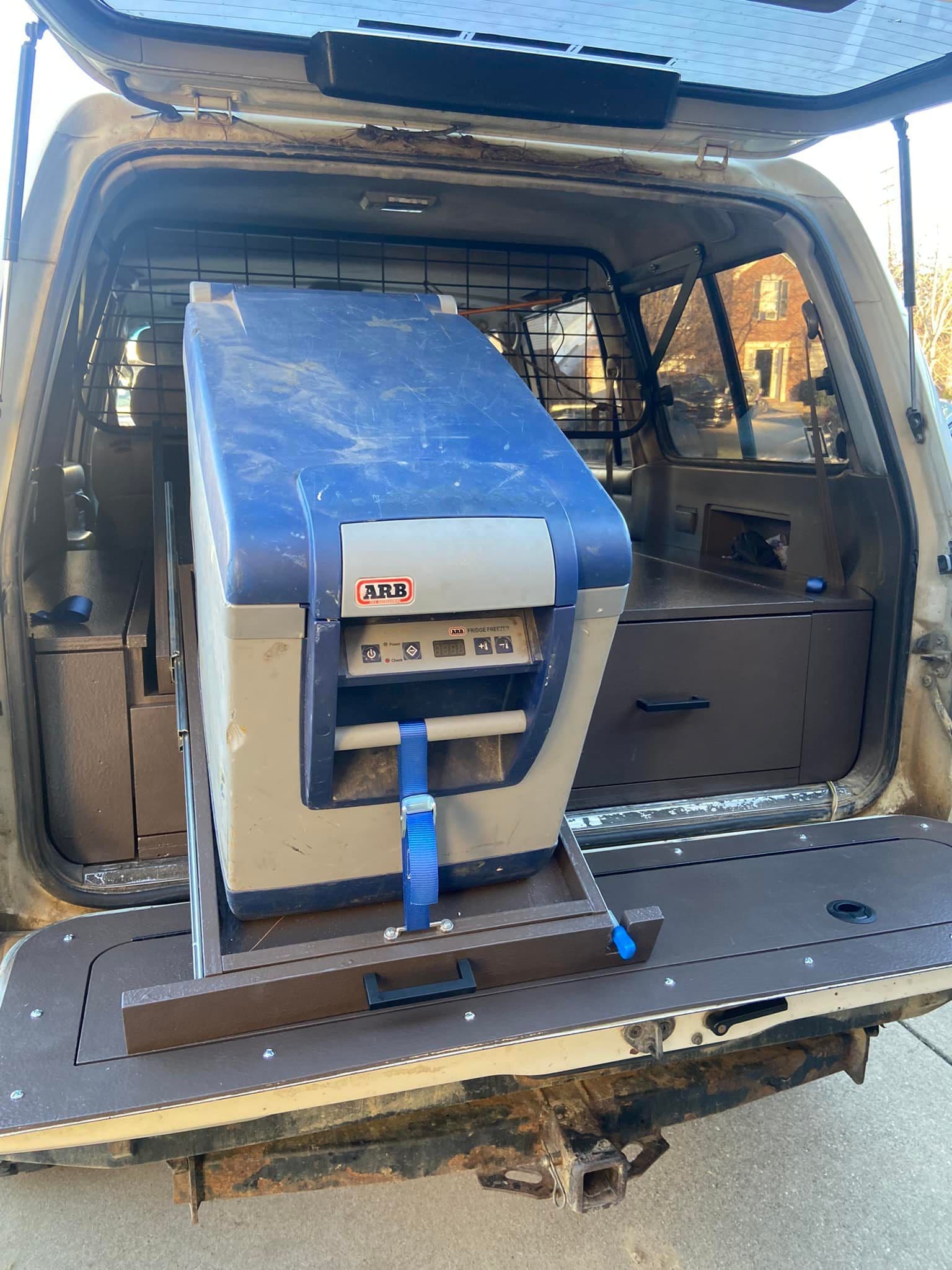 The 80 Series Land Cruiser Ultralite drawer system features UHMW sliding strips like all Ultralite Series drawer systems. The Ultralite Series also features soft close wings and a custom-fit design. Innovative plywood imported from Spain keeps weight at a minimum (this same plywood is used in the Expedition Series). Space is abundant with maximum volume drawers.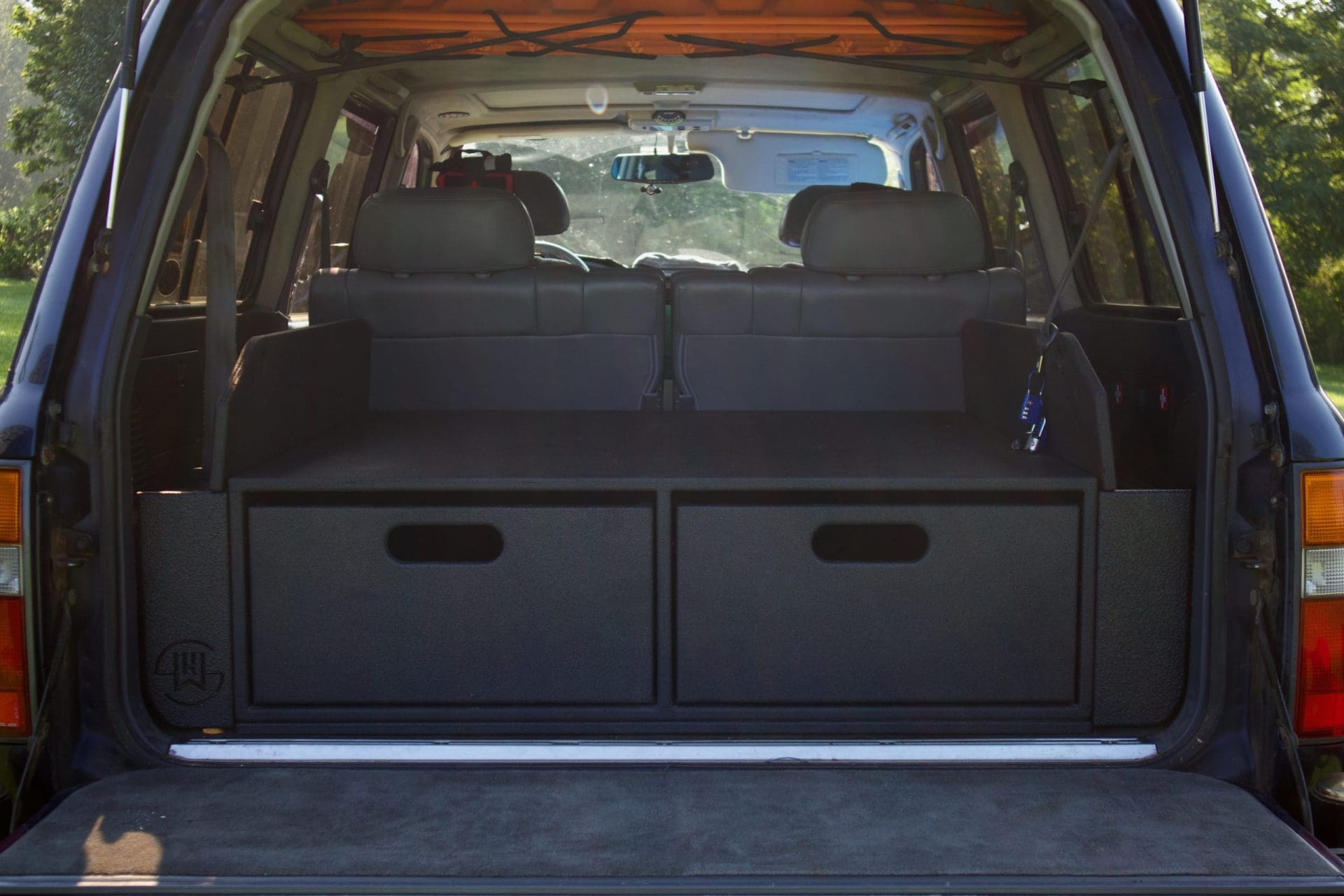 There are many great drawer systems out there for the 80 Series Land Cruiser, so we decided to put together a comparison chart which you will find below. "NA" on the chart means the data could not be found. Let us know if you would like to see any additional categories in the chart!