A top performer in the SUV category for years, the 5th Gen 4Runner is an incredibly popular vehicle for adventure travel.
Respectable off-road and equally capable on the highway, the 5th Gen 4Runner is right at home in an overland enthusiasts stable. Sporting classic Toyota bones and features, the 4Runner lives up to Toyota's legendary reliability ratings. One thing we particularly appreciate about the 4Runner is its gear hauling capability. 
The 5th Gen 4Runner Expedition drawer system features an integrated tilting fridge slide like most of our other Expedition Series drawer systems. Along the side of the drawer system, you will find soft close wings that hug tight to the trim panels. The 3/4" plywood frame inspires confidence and quiet operation. Full extension lock-out drawer slides will put your gear within reach and keep it there.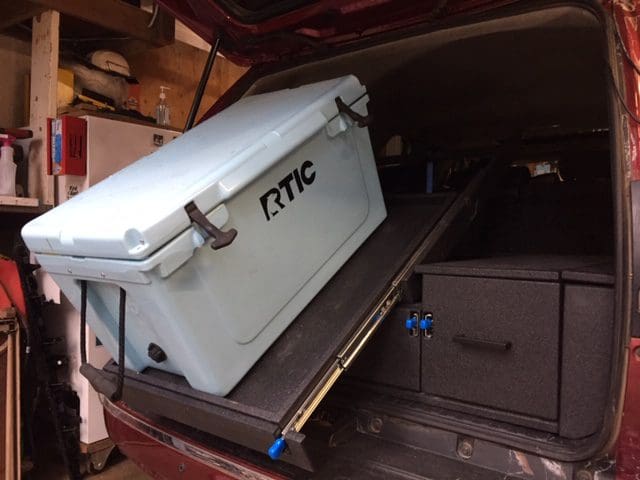 The 5th Gen 4Runner Ultralite drawer system features UHMW sliding strips like all Ultralite Series drawer systems. The Ultralite Series also features soft close wings and a custom-fit design. Innovative plywood imported from Spain keeps weight at a minimum (this same plywood is used in the Expedition Series). Space is abundant with maximum volume drawers.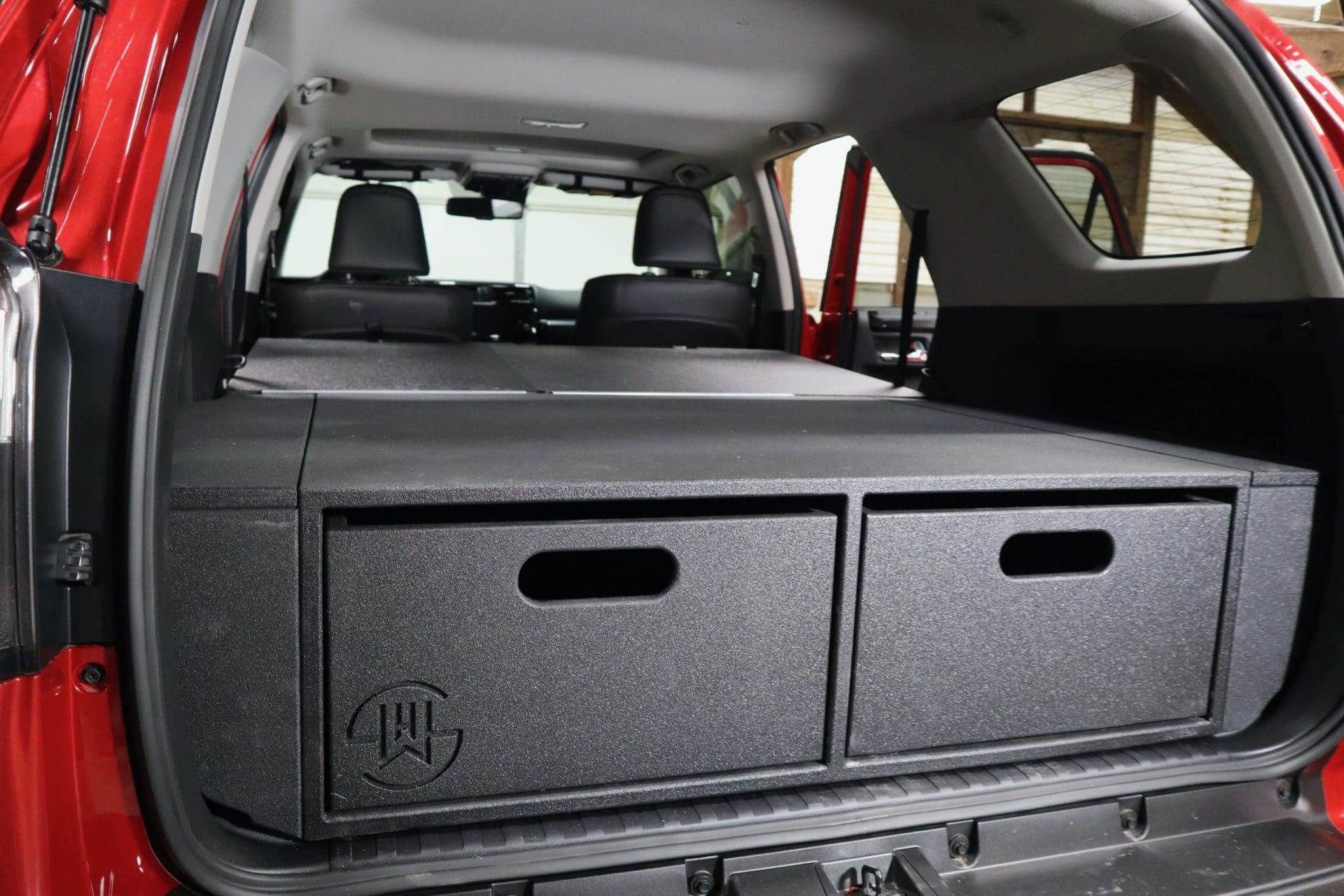 There are many great drawer systems out there for the 5th Gen 4Runner, so we decided to put together a comparison chart which you will find below. "NA" on the chart means the data could not be found. Let us know if you would like to see any additional categories in the chart!