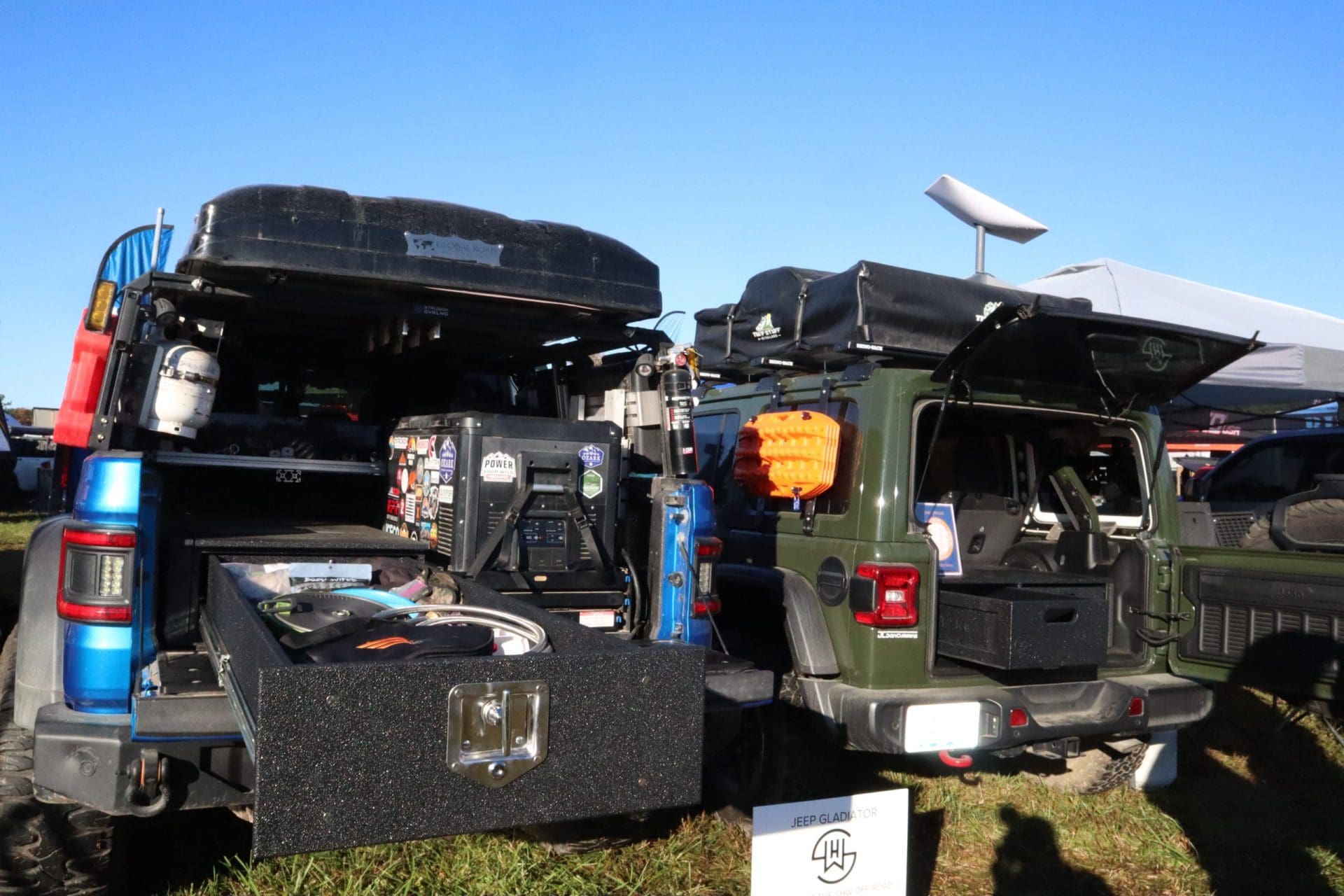 The SHW OFFROAD Ultralite Series has swiftly interrupted the drawer system marketplace by solving common problems associated with vehicle drawer systems, which include wasted space, limited drawer access, and massive gross weight. SHW Offroad debuted the new product line at Overland Expo East in Arrington, VA where it received attention from many attendees and the show staff itself. SHW OFFROAD is now recognized in the Expo's "Best Gear of Overland Expo East 2022" article. 
The Ultralite Series epitomizes SHW OFFROAD's three differentiating design pillars. 
Custom Fit
Every SHW OFFROAD drawer system is custom fit to its vehicle platform. SHW drawer systems do not use common subframes with trim/wing kits. Every supported vehicle is 3-D scanned, designed in CAD, and CNC cut to optimize every square inch of the vehicle. Working with plywood makes this process possible and scalable. 
*Fun Fact: Plywood is also much quieter than metallic materials in drawer systems.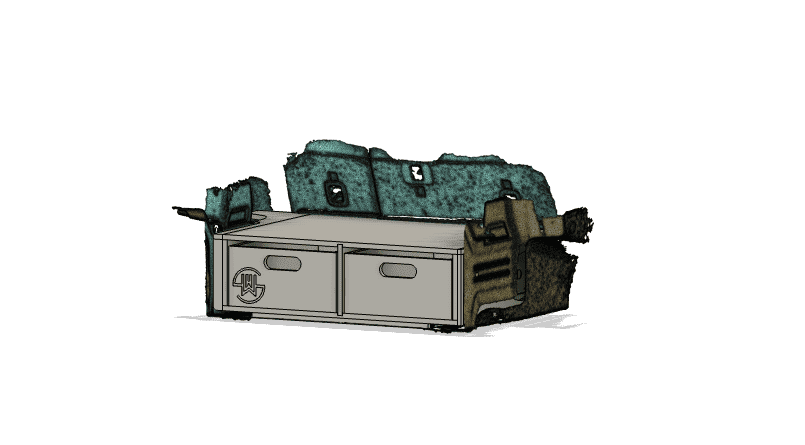 *SHW OFFROAD JLU Ultralite Drawer System
Drawer Access
SHW prides themselves in always giving as much drawer access as possible. Most drawer systems only offer partial extension drawers, which just creates another form of digging for gear. The Ultralite Series features drawers capable of being removed from the chassis altogether which not only provides total access to the contents, but also makes loading and unloading the drawers an easy task. It also aids in the install and uninstall process for the drawer system.
*Ultralite Series Full Drawer Removal
Lightweight
SHW OFFROAD makes some of the lightest drawer systems in the world. A Jeep Wrangler JLU Ultralte Drawer System weighs just 40lbs and a 5th 4Runner Ultralite System weighs just 70lbs. Gone are the days of 200lbs drawer systems with partial extension drawers. The Ultralite Series utilizes the lightest plywood in the world along with creative chambering and UHMW sliders to save as much weight as possible.
Check out the The Compass' article to read more about SHW OFFROAD's feature along with many other great companies from the Expo!